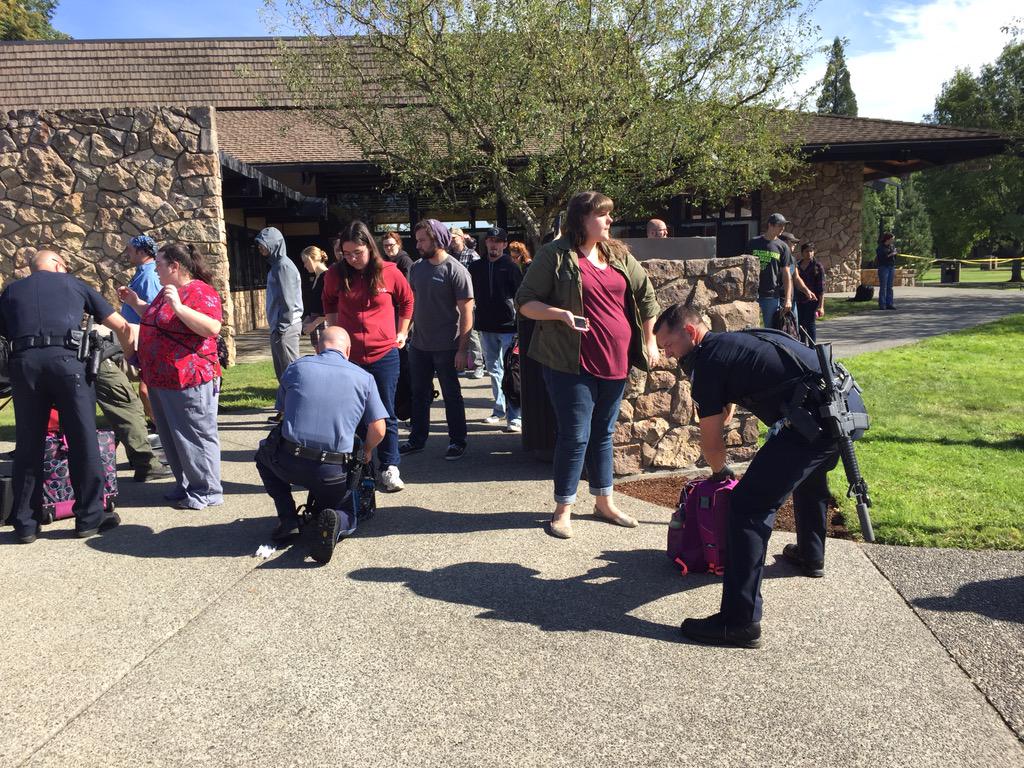 At least 15 people were killed and another 20 wounded at a shooting on Thursday at a community college in Roseburg, Oregon, media reported.
The Portland Oregonian newspaper and CNN reported that a suspect had been taken into custody, citing Douglas County officials. That suspect was not identified.
CNN reported that one of the wounded was a female who had been shot in the chest. There was no immediate information on condition of the other wounded victims.
A spokeswoman for the Douglas County Sheriff's department confirmed to Reuters that there was a shooting at the Umpqua Community College campus in Roseburg. The spokeswoman had no further details.
"Active shooter scene is code 4. Multiple casualties all pt's transported," the Douglas County Fire Department said in a tweet. Multiple ambulances were reported to be on scene.